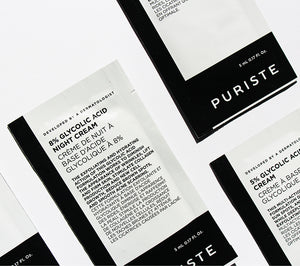 Sample Pack
Sale price Price $0.00 CAD Regular price
Discover if Puriste is right for your skin just as you would in a store or clinic by trying our product samples. Sample packs are complimentary and contain two products of your choice.
Sample orders are shipped via standard mail. Please expect a shipment time of 7-10 business days.*
*Times may vary due to unforeseen border delays for addresses located within the U.S.